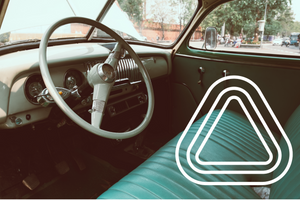 Classic Car Leather Repair & Restoration
Classic Car Leather Seat Repair & Restorations
Looking to have your classic or vintage vehicles leather interior restored or your motorcycle seats or leathers restored? We are experts in classic car leather restoration. Classic Cars leather interiors is what we are specialists in and we have been restoring classic car interiors for over 30 years. We handle all types of classic car leather renovations. We have specialist solutions to soften classic car seats, revive the colour like a new colonisation process to your classic car seats. We can replace leather or re trim your classic car interiors all to original specs, the Leather Repair Company have award winning upholsterers to undertake all your leather upholstery needs.
A bit of History and background to our love of classic car leather restoration.
Our mission is a global one to ensure people are made aware that classic car leather seats can be repaired or restored without the need to replace. Our companies love affair for all things classic and vintage began at an early age of 14 when I was introduced to some of the most respected people in the classic car arena in the world.

It all began when our Director Richard Hutchins was introduced to the restoration team at Harrahs Museum where Richard fell in love with restoration of cars. Richard was already in the USA with his then boss to buy classic cars and import them to the UK, so the affair with all things classics had already began. But seeing how the world famous teams at Harrahs restored cars was truly amazing.
Richard set his standard in life then for the classic cars and only wanted to produce masterpieces and perfection of the highest degree.

If you're looking at just making your interior fresh again we have the technology to retain that old character, but yet safeguard it from becoming worse over time. If you would love to attend your own classic car leather seats we have a diy solution for you to carry out the work yourself, either way, our aim is the preservation of all things classic cars.

Classic Car Leather Restoration need not be a major challenge when you have experts on hand to help and guide you every step of the way.